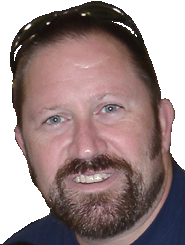 Welcome to Version 2.0 of the Woofytexan website!
Hopefully, I will be able to do a better job at keeping the site up to date than I did with the last site. I plan on using it to post pictures of events and places we visit, friends that we meet along the way and thoughts (sometimes rants) about things in life.
'We' refers to my partner David. We met on June 11th, 2000 at the old TMC. You can learn a lot more about us in the section title, you guessed it, David. (under construction)
I am a 41 year old native Texan living in Dallas. I have been out (re: willing to admit I am gay if anyone ask!) for the past 9 years. For more on my thoughts about this matter, check out the About Me section. (under construction)
My Favorite Quote: "I think I just need to believe that it works. Love, couplehood, partnerships. The idea that when two people come together, they stay together. I have to take that to bed with me every night, even if I'm going to bed alone."
----Ally McBeal .